Fishing Report: Rivers catfish on the prowl in cooler waters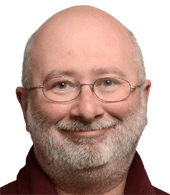 John Hayes Pittsburgh Post-Gazette jhayes@post-gazette.com Sep 9, 2021 12:00 PM
Allegheny River (Allegheny County) Doug Shriber and his son, Nate, 6, both of Squirrel Hill, landed a 37-inch, 41-pound flathead in waters off Allegheny River Trail Park in Aspinwall on Tuesday. The catfish took a 12-inch sucker rigged on a floating jig head and slip sinker and fought for 15-20 minutes before being netted and released. In the rain on the North Shore Wednesday, Tommy Lippert of Spring Garden caught four channel cats 17½-22 inches long on chicken liver or worms as part of Venture Outdoors' TriAnglers fishing program. No membership is needed, fishing license requirements are waived and loaner rods and live bait are free. TriAnglers meets 11:30 a.m.-1:30 a.m Wednesdays under the Clemente Bridge in the shadow of PNC Park. Get details at ventureoutdoors.org and 412-255-0564.
Loyalhanna Creek (Westmoreland County) Did you think all those big hatchery breeders stocked in the Delayed Harvest Area moved or were removed by anglers? Jordan Stranko of Latrobe landed a golden rainbow measuring 22 inches and weighing 3 pounds Aug. 24.
Cross Creek Lake (Washington County) Don Habe of McDonald boated a 16-inch crappie weighing 1 pound 14 ounces with 12-inch girth Tuesday. Crappies were suspended in 8-18 feet of water and went for Twister Tails in red or chartreuse. Bluegills took red ant jigs.